Ein Ausdruck des Beitrags mit 1 Antworten ergibt bei 3 Antworten pro Seite ca. 1 DIN A4 Seiten. Das entspricht bei 80 g/m² ca. 4.99 Gramm Papier.

---
-- Veröffentlicht durch ocinside am 15:31 am 27. Nov. 2018
We just got a Vlog video about the installation of the Enermax NEOChanger and Thermaltake Pacific W4 Plus CPU water cooler online :tv:

Many thanks for the support to Henro, RichCastle & Nico and enjoy the exciting cut :)

Click here for the new Water cooling installation video.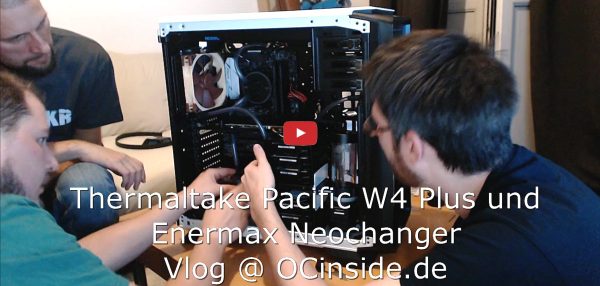 ---
OCinside.de PC Forum
© 2001 - 2021 www.ocinside.de