Ein Ausdruck des Beitrags mit 1 Antworten ergibt bei 3 Antworten pro Seite ca. 1 DIN A4 Seiten. Das entspricht bei 80 g/m² ca. 4.99 Gramm Papier.

---
-- Veröffentlicht durch ocinside am 16:19 am 20. Juli 2018
We just finished a new video :tv:
Today we look at the latest development of the RGB control from ASRock. ASRock now offers addressable LEDs on some motherboards, which are controlled by the ASRock Polychrome RGB software. How exactly this works, we show in the new ASRock Polychrome RGB software video at our OCinside YouTube channel.

I hope you like the new Polychrome RGB LED video :)

Click here for the new ASRock Polychrome RGB Software Video.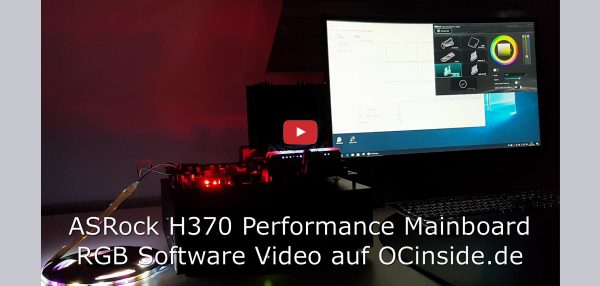 ---
OCinside.de PC Forum
© 2001 - 2021 www.ocinside.de