Ein Ausdruck des Beitrags mit 1 Antworten ergibt bei 3 Antworten pro Seite ca. 1 DIN A4 Seiten. Das entspricht bei 80 g/m² ca. 4.99 Gramm Papier.

---
-- Veröffentlicht durch ocinside am 13:44 am 5. April 2018
Today we test on OCinside.de an inexpensive AMD Threadripper cooler :thumb:
Let's see how it performs on an AMD Ryzen Threadripper 1950X CPU with 180 Watt TDP and for comparison on an Intel Core i9-7900X with 140 Watt TDP.

Thanks for the support to Arctic and enjoy reading the new review :coffee:

Click here for the new Arctic Freezer 33 TR Review.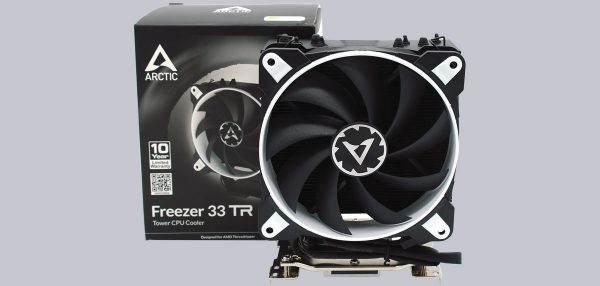 ---
OCinside.de PC Forum
© 2001 - 2021 www.ocinside.de