Ein Ausdruck des Beitrags mit 1 Antworten ergibt bei 3 Antworten pro Seite ca. 1 DIN A4 Seiten. Das entspricht bei 80 g/m² ca. 4.99 Gramm Papier.

---
-- Veröffentlicht durch ocinside am 9:45 am 1. April 2018
There has never been such a radical step towards climate protection!

Everything about Earth Hour CPU shutdown and the new Interactive Earth Hour Pinmod guide for bypassing the shutdown is available only today on OCinside.de :thumb:

Don't hesitate to write what you think about it and if the modification was successful.

Click here for the new Interactive Earth Hour Pinmod Guide.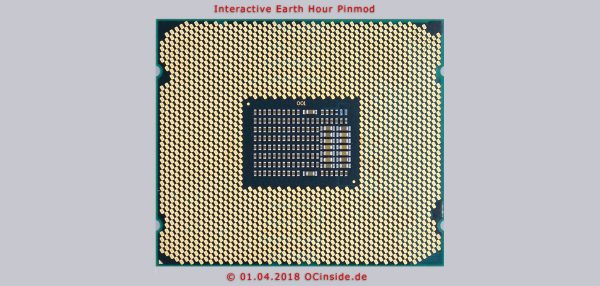 Edit 2 April 2018 – Yes, it was of course just an April fool.
---
OCinside.de PC Forum
© 2001 - 2021 www.ocinside.de