Ein Ausdruck des Beitrags mit 1 Antworten ergibt bei 3 Antworten pro Seite ca. 1 DIN A4 Seiten. Das entspricht bei 80 g/m² ca. 4.99 Gramm Papier.

---
-- Veröffentlicht durch ocinside am 8:45 am 31. Jan. 2018
We just published a new gaming monitor review. This time we took a closer look at the AOC Agon AG271QX 27 inch Iron Man Style monitor with WQHD resolution and 1ms response time - so there was no need for overclocking, because the monitor was fast enough :lol:

Enjoy reading the new review :thumb:

Click here to go to AOC Agon AG271QX QHD Monitor Review.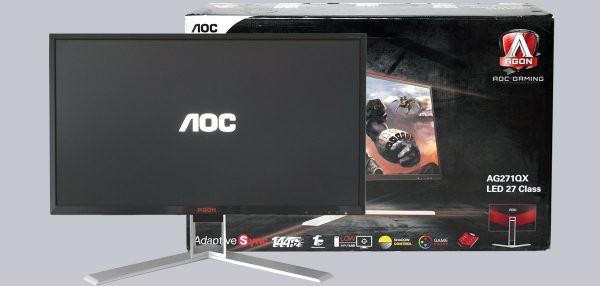 ---
OCinside.de PC Forum
© 2001 - 2022 www.ocinside.de