Ein Ausdruck des Beitrags mit 1 Antworten ergibt bei 3 Antworten pro Seite ca. 1 DIN A4 Seiten. Das entspricht bei 80 g/m² ca. 4.99 Gramm Papier.

---
-- Veröffentlicht durch ocinside am 11:17 am 11. Dez. 2017
Unpack the soldering iron, because there is finally a new soldering instruction with an IR-Repeater USB kit at OCinside.de :)

This time we show you how to solder an infrared repeater for remote control through a wall or into a HiFi rack.

The USB IR Repeater is simply connected to a free USB port on the TV receiver or HTPC or PC and does not require an additional battery.

Have fun re-soldering: thumb:

Click here to go to the new USB IR Repeater Instructions.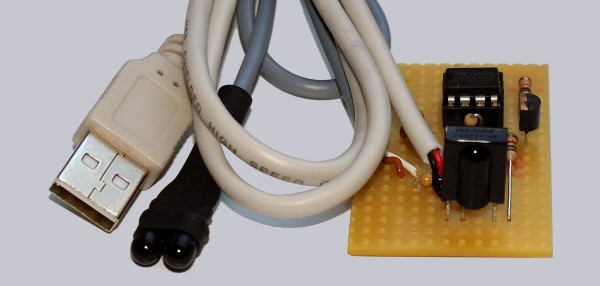 ---
OCinside.de PC Forum
© 2001 - 2021 www.ocinside.de